Creature Comfort Cages
Now installed in over 300 Veterinary clinics, catteries and animal shelters around the country, Creature Comfort Cages is the result of many years experience in the design and construction of Veterinary facilities in New Zealand and the USA.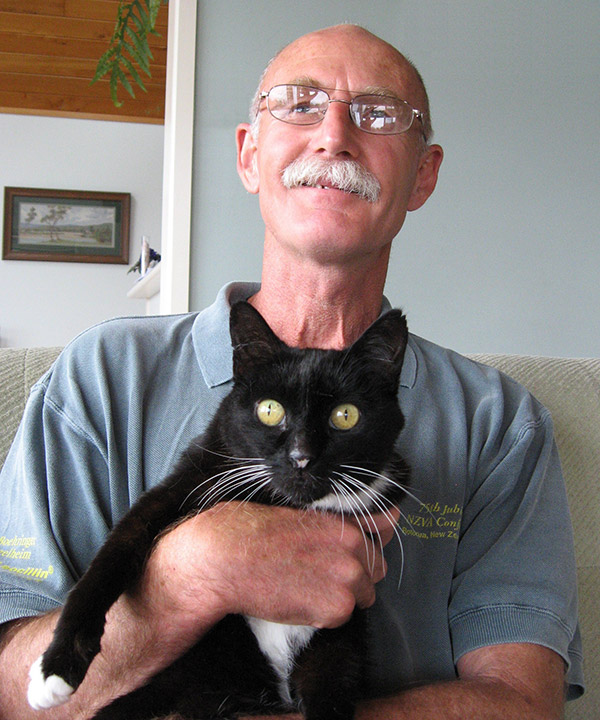 Creature Comfort Cages was established by now retired Veterinarian James (Jim) Grayson, then co-owner and operator of Whangaparaoa Veterinary Centre on the Hibiscus Coast, 30km north of Auckland.
A 1971 graduate of Massey University, Jim initally practiced in Dargaville and then in Palmerston North while completing a post-graduate dimploma.
He moved to the United States in 1975 and in 1977 established the Claremont Animal Hospital in New Hampshire. He returned to New Zealand in 1986 and worked as a locum before designing and constructing a new Veterinary facility in Whangaparaoa in 1989.
Creature Comfort Cages began with the aspiration to install attractive, high quality, purpose-built animal cages during the construction of these facilities. With no available solutions, Jim designed and built his own moulds and hardware to be manufactured in Auckland.
The cages were an immediate success and before long enquiries were being received from other Veterinarians. Interest grew quickly and Creature Comfort Cages began manufacturing cages to order.