Cages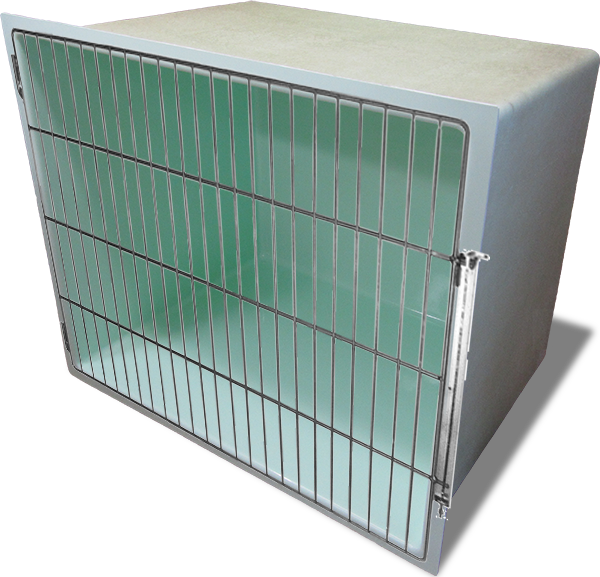 Factory manufactured from glass-reinforced plastic (fibreglass), Creature Comfort Cages are designed for cattery and Veterinary clinic use and meet Best Practice® standards.
Cage Features:
Glass-reinforced plastic, seamless construction
Scratch-resistant, industrial gelcoat finish
Large radius curves for easy cleaning
Reverse slope prevents urine spills, eliminating need for messy drains
4mm material thickness and low thermal mass reduces heat loss to recumbent patients
Installed in standard timber framing - completely waterproof
Reduced noise levels and heat loss compared with concrete or stainless steel cages
Cages are available in pale green-blue (shown), grey and white but can be manufactured in any colour. We recommend pale green-blue as it is very restful, but we can provide any colour to specification (additional charges apply).
Cages are made in two heights and five widths. The Small Dog cage has the same dimensions as the Cat Condo, but with a heavier gauge door.
Our Cage Range