PVC Floor Mat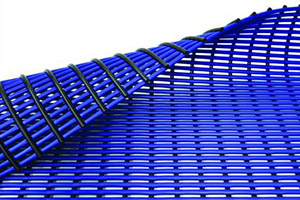 This rubberised PVC floor mat is ideal for post-operative orthopaedic and recumbent (spinal) patients. The two-way tubular construction provides the perfect non-skid surface for immediate post-operative care while preventing pressure sores in the long term. Recumbent animals remain dry and comfortable, reducing nursing costs and improving patient outcomes.
Mat Features
Supplied fitted to your cage size
Light-weight
Easy to clean
100% recyclable
Wholesale pricing
2 year warranty against breakage
Available in

blue

or

grey
PVC Floor Mat Prices
Size
Price
Cat / Toy Dog Cage
$36.00
Cat Condo
$40.00
Medium Dog Cage
$40.00
Large Dog Cage
$73.00
Large Dog Wide Cage
$79.00
Large Dog Double Wide Cage
$104.00
Prices exclude GST
Note: While PVC is not toxic if ingested, it is not recommended for known "chewers".